03 Jul

Why Google Has Made Twitter More Important than Ever

At the beginning of 2015, Google
and Twitter struck up a partnership that would see the former gain access
to the Twitter "firehose" (real-time tweet data) and integrate current tweets
into search results. The deal has benefits for everyone involved: Google wants
to provide the most up-to-date information – no one does real-time better
than Twitter; Twitter, having seen its user-base fall further behind Facebook
and surpassed by the likes of Instagram and Pinterest, wants exposure – no one
does exposure like Google. And us? Well we get to stay completely in the loop
with regards to anything going on in the worlds of news, sports and celebrity,
and we don't even need a Twitter account to do it.

At the end of May, the partnership went live and tweets
began being fed directly into search engine results pages (SERPs) without Google having to go to the hassle of
sending out robots to crawl and index them, making it, in Twitter's words, "easier
than ever to explore your interests across both Twitter and Google".

The new changes are already being seen in some mobile results;
however, it might take a few months for them to show on desktop.

So what kind of tweets show up in SERPs?

All kinds.

Search for your favourite celebrity and you'll be presented
with a carousel of their latest tweets: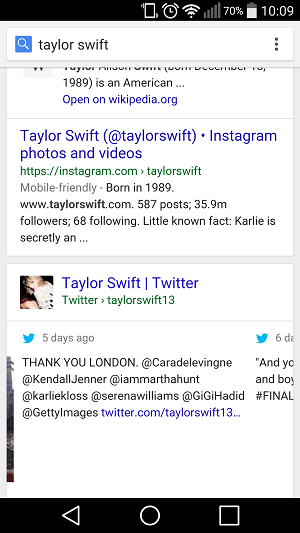 Search for a current event and you'll see list of tweets mentioning
it: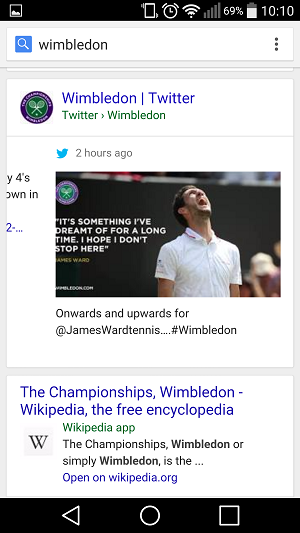 Add a hashtag in front of a search term and you see tweets
referring to it: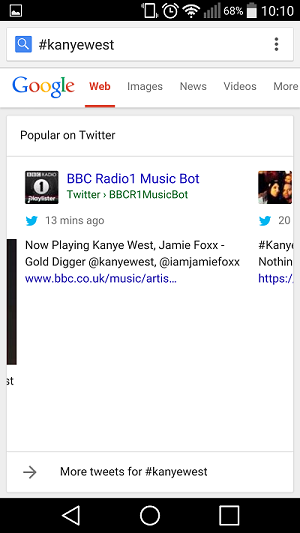 Your favourite brand (or pretty much anything for that
matter) followed by 'Twitter' reveals what they're talking about in 140
characters: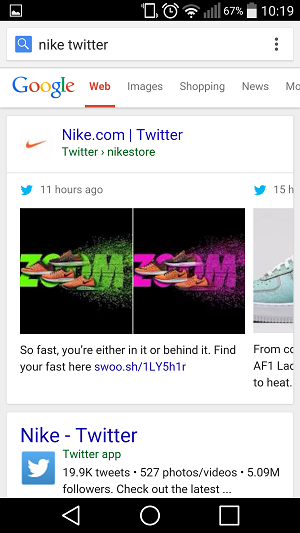 Click on any of these tweets and you'll be taken directly to corresponding page on Twitter.
So what does this mean for your brand?
A few things, each worthy of their own subheading:
Get on Twitter
Above all else it means you need to be on Twitter. Tweets in
search results mean a whole lot more publicity for your brand. Even if a search
user isn't searching for your brand directly, there's a still a chance they may
stumble across it indirectly in a carousel of tweets for a related search.
Tweet often
You need to be tweeting as often as possible
and staying on top of trending hashtags. While you'll need to keep them
(loosely) relevant to your brand, you should jump on trending topics wherever
possible, doing so will give you a better chance of being seen in Google's
search results, which may lead to more followers, who may eventually become
leads. With the trends sidebar present everywhere you go on Twitter's desktop
site and conveniently positioned in the search tab on the mobile app, you'll
never be out of the loop.
Think before you tweet
With this partnership now in full effect, your potential
audience just grew massively. Because of this you're really going to need to
think about what you tweet. Sure, if you tweet something that you regret you
can easily delete it, but don't expect a whole lot of people to have seen it
before you do. Every tweet is now magnified beyond your followers and beyond
Twitter. People don't even have to visit the site to find out your opinion on
something and this could be easily work against you.
"RTs are not endorsements" and "views are my own" are no
longer going to cut it – search users may not ever visit your account to see such
waivers before making a judgement.
Every tweet is now a reflection of your brand. Think about
how you want to be perceived.
Thanks to the weight of Google, Twitter is more important
than ever and a place your business has to be.
If you need any help getting started, or have an account
that still has an egg as a profile picture, get in touch and we'll
get you moving.