30 Jan

Welcome to Pea Soup Digital (otherwise known as the self-Indulgent first blog post)

Master, hit the switch – Igor, it's ALIVE!!

Pea Soup Digital has arrived! We're here and we're bringing
digital marketing to your door like you've never had it before.

This being the first blog post and all, it's probably best
to start by telling you a bit about who Pea Soup Digital is and what we're all
about. It won't take too long, but if you're not interested in reading, there's
a video at the bottom of this page that tells you everything you need to know.
Who We Are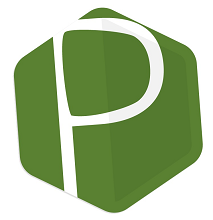 A mobile phone retailer from the North East of England by
the name of PJA Distribution needed help with all things digital marketing for
their website Mobile Madhouse. As is the typical way for small businesses
needing help with their digital marketing, they scoured the internet and
outsourced the work to agencies claiming to possess the skills to pay the bills.
Several agencies later and with barely anything to show for their hard earned
and spent cash, PJA decided to take matters into their own hands by amassing a
team of in-house marketers to give Mobile Madhouse the sort of online presence
the company expected in the first place.
Fast forward to now and that that in-house mob is now Pea
Soup Digital. Things went so well with Mobile Madhouse and PJA Distribution's
related websites that we've decided to open them up to the public, giving you
full access to our expertise as a legit full-time digital marketing company.
Cool story, right? Okay, Hollywood isn't knocking down the
door yet, but as long as Nicolas Cage continues to grace the big screen we're
not giving up hope.
Oh and in case you were interested, the name Pea Soup comes
from a term for thick fog (fog being cloud and cloud being where most of the
internet exists these days). It's also fits in well with our motto of "online
marketing made clear" and us clearing away the thick smog to make everything
simple. However, we've kind of embraced the split pea-based dish of the same
name too, so we're covering all bases.
What We Do
We like to think that we've got quite a few appealing
selling points at Pea Soup, but if we had to pick just one, it's that we're
different.
We know the digital marketing industry and we know that, for
the most part, it sucks.  It's too
corporate, full of jargon and rife with cowboy practitioners that take your
money in exchange for promises they can't deliver on. We've been where you are
now and know what it's like to throw money down the drain.
It's this experience that makes us different. We hate
corporate speak and smoke-blowing salesmen, so we avoid it. You don't want it,
so we won't give it to you.
Pea Soup has a few principles that you'll see dotted around
on our site in various forms. It's basically a list of things that start with
the word "No", so: no outsourcing, no jargon, no hidden costs, no long-term
contracts, etc. Basically we don't do what a lot of others do to startle you
and steal more money from your wallet.
What we do is offer a range of digital marketing services –
SEO, PPC, Social Media Marketing, Conversion Rate Optimisation, Email
Marketing, Affiliate Marketing, Web Design, Video Production and eBay Template
Design – in a clear, honest way.
We'll take your money, but we'll let you know exactly what
we're doing with it every step of the way. And if you're not happy with the
results you're perfectly free to take your money elsewhere – we'll never hold
it against you.
So that's us and that's what we do. If you're looking for
digital marketing, fill your boots on our website. If you're looking to learn
about digital marketing or are just in search of some light reading, keep it
locked here as we'll be updating this blog quite regularly. And please do keep
in touch, here or on social media – we're all about the conversation.
For now, we'll leave you with a video introduction to Pea
Soup Digital, which also (conveniently) doubles up as a taster of the sort of
visual animation skills we can bring to your table.
Enjoy.