09 Jun

PageRank is Dead, Here are the Alternatives

PUBLIC SERVICE ANNOUNCEMENT: PageRank is finished.

You heard it here first, maybe?

Hey, don't feel sad, it had a good run, a great run even –
it might even kick back in to life at some point, Big Reunion-style. For now,
though, it's done. You need a different way to find out how popular your
webpages are.

Google hasn't totally killed PageRank, it's just left it
in 2013 along with twerking and everything else on this
list. Mountain View's Webmaster Trends Analyst, John Mueller confirmed
as much during a group Hangout:

"There are a few
things where we do take action that you might not see directly. Toolbar
PageRank is something that we have not updated for about a year now, and we're
probably not going to be updating it going forward… we have a lot of ways to
recognize these problematic links, and the sites selling those links, that
essentially blocks the PageRank from passing through those sites."

So the gold standard is no more, but a graphic indication of
the importance, reliability and authority of your pages is still very
important. Fortunately, there are plenty of other ways to get the information.
Here are three tools that will satisfy your PageRank urges: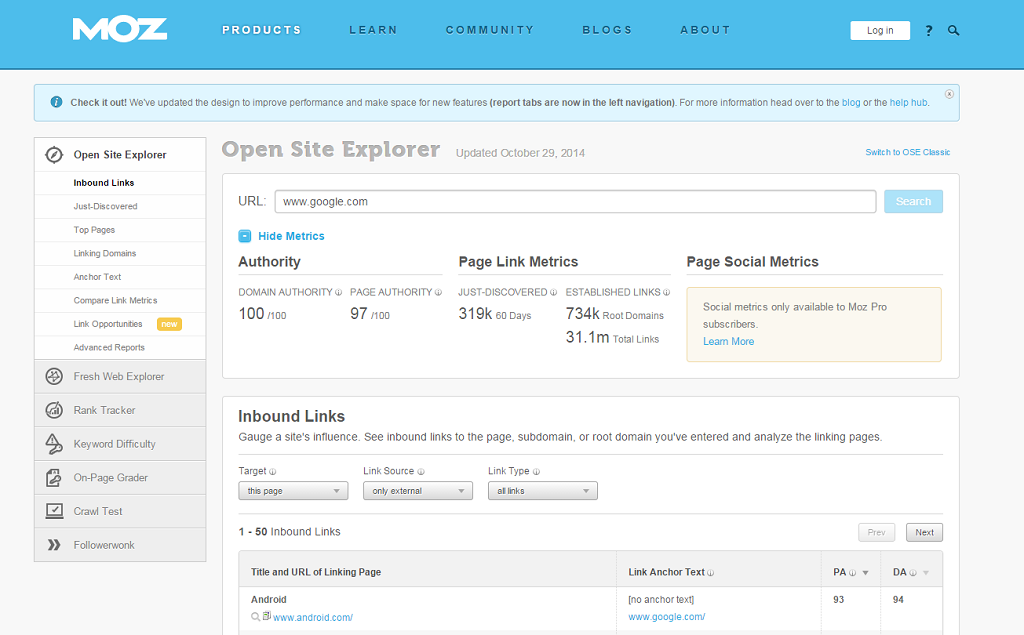 PageRank's demise must have been music to Moz's ears,
because Open Site Explorer will
surely become the new industry-standard – if it isn't already.
Enter your URL into Open
Site Explorer and it will provide you with metrics on Domain Authority (DA)
and Page Authority (PA), along with plenty of useful page link and social data.
It's very similar to PageRank, the only real difference being Moz uses a Page
Authority of 1-100 rather than Google's 1-10.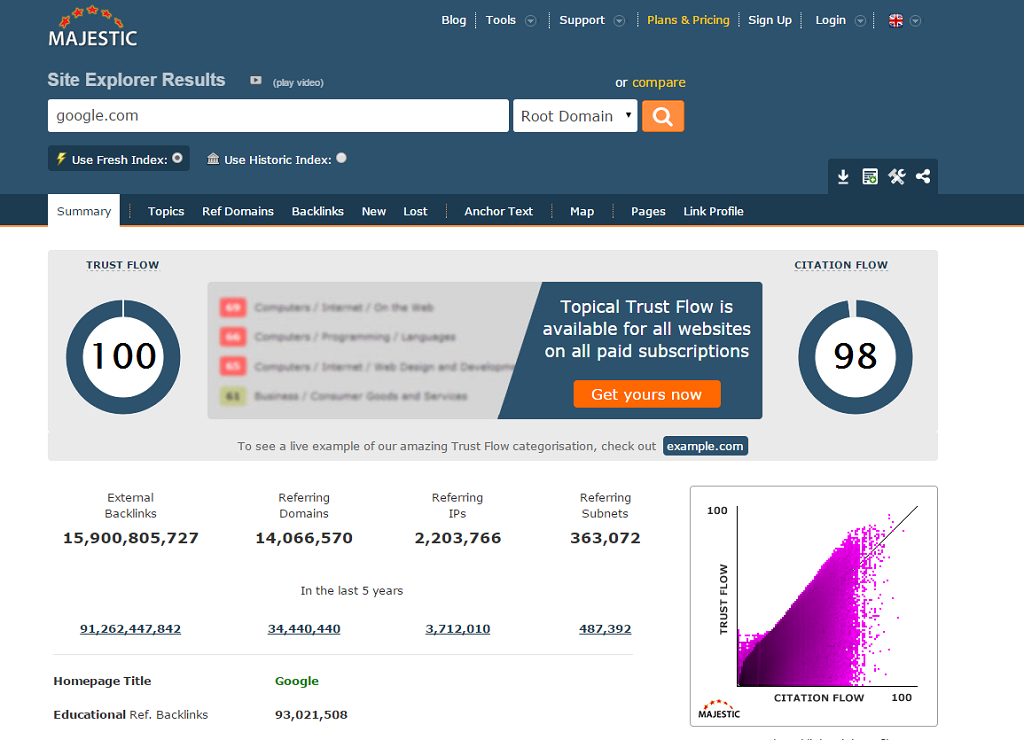 Slightly more complicated than the Moz tool, but still full
of tangible info, is Majestic Site
Explorer and its Citation and Trust Flow metrics. Majestic isn't the most user-friendly of options and results can
differ greatly depending on your selections, but reports are pretty
comprehensive. For the record, Citation Flow acts as PageRank.
If you want to better understand what the hell these flow
metrics mean, this Majestic
blog post does a good job of explaining.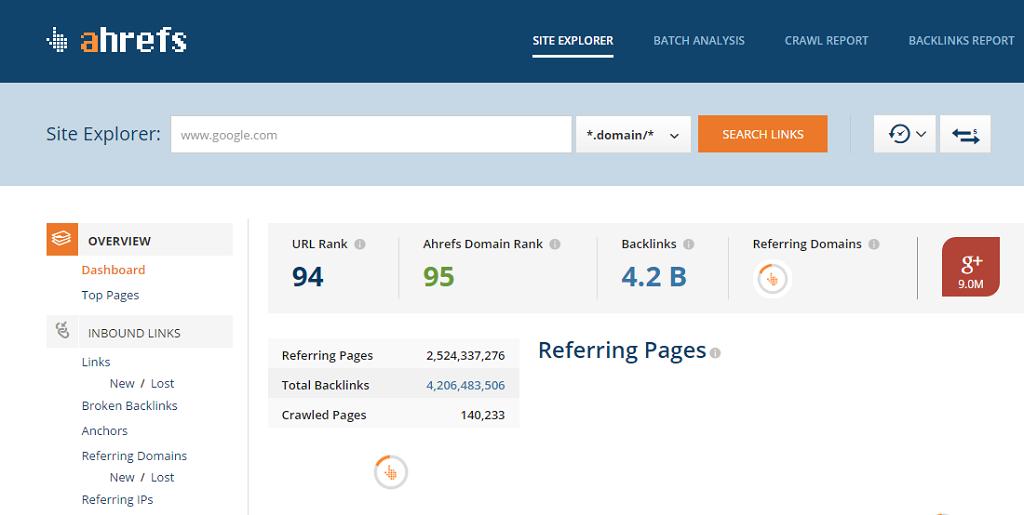 Following Moz's lead in using 1-100 rankings, Ahrefs' Site Explorer does a brilliant
job at gathering backlinks and is really simple to use. However, you'll need to
stick to these metrics only when comparing domains, because, unlike Open Site
Explorer, reports are not divisible by 10 to find the PageRank. 
From the horse's mouth:
"Ahrefs Rank measures
the impact of all backlinks with different link juice to a given page. Every
URL has its own AR."
Now, before you use any of these tools you should know that
none are based on Google's algorithms, which means rankings might not always be
totally accurate in relation to PageRank. However, they're working with what
they've got and doing a pretty good job at it. Besides, it's either these tools
or PR values frozen in 2013; a year in which this actually happened:
Yeah, you don't want to be stuck there.