09 Mar

How to Win at SEO…Forget Google

Google and SEO are one of those famous pairings where you can't imagine one without the other; like Del and Rodney or Laurel and Hardy.

I defy anyone to find an SEO-related article that doesn't mention Google. The entire industry revolves around what Mountain View has done, is doing or will do in the future. Please Google or you'll fail. We're no different; we talk about keeping big G happy all the time – not doing so is like trying not look at something immediately after a mate has specifically instructed you not to look.

To make a decent fist of things online, you need a helping hand from Google – which will only come if you play ball with its ever-changing standards. So what I'm about to say now is probably going to sound a bit backward, but I need you to bear with me…to win at SEO you need to forget about Google. And while you're at it you should forget about Bing and Yahoo too. In fact, forget about search engines altogether: Ask, Aol, Wow – the lot of them. Use them to find your way around online by all means, just dismiss them for SEO purposes.
Hang on a minute…how on earth can I win at SEO without Google

?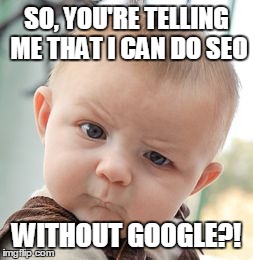 Good point, but think about it…Google's entire strategy is based around providing the best possible results to users. Every algorithm change it makes – 500-600 a year – is designed to help it do this. Google actually wants you to forget it exists – that way they'll be none of that low-quality rubbish that has dogged SEO for the best part of the last decade.
The modern SEO landscape is all about being as genuine and as natural as possible. Search is becoming smarter, more human; search engines are desperate to promote to quality content and what better way to be natural than to build an SEO campaign than without Google in mind?
Okay, I hear you. But how does it work

?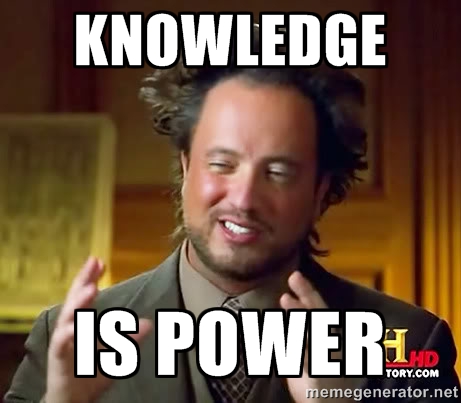 It's quite simple really,all you need to do is focus on improving user experience; if you can do that, everything else – rankings, leads, conversion, etc. – will eventually fall into place. Here's how:
Content marketing
This needs to work both on- and off-page. Content is the backbone of any SEO strategy worth its salt. You need to churn out quality stuff on a consistent basis. Content that is original, relevant, timely and informative is the most highly valued. If content targets the right keywords and is entertaining to users, it will encourage sharing and rank highly in search engine results pages (SERPs) – not that we're worried about those of course!
Content needs to be frequent and optimised for both desktop and mobile, but don't just assume that everything needs to be an article or blog post. Users of all platforms are digesting content in various ways, so don't be afraid to explore:
         

Videos

         

Infographics

         

Webinars

         

SlideShare presentations

         

Podcasts

         

Meme

    Guides

         

Reviews

        

Case studies

         

Interviews
Web design
Think of your website from the user's point of view. Is it easy to navigate? Is content easily accessible?
Find the perfect blend between text and visuals; don't bombard users with ads; and make the journey from landing page to checkout as smooth as possible. What websites do you enjoy using? Those are the ones that hold the answers.
Link building
Building links is very much a case of quality over quantity. You need to amass as many high-end links as possible and avoid spammy ones at all costs. Think of it like building relationships; you want to associate yourself with people that are respected in your niche – these are the type of souls that bring the best out in you. At the same time, you want to steer clear of energy-sappers that dampen your creativity and make you hate what you've become. 
Social media
Share the love, feel the love. Create content that people enjoy and they'll be happy to share it; but don't be selfish – you're not the only person out there that can weave an irresistible yarn. Don't just share your own content, "Like" and "Retweet" relevant stuff from other sources too – karma (and other people) will reward you for it.
And that, my friend, is how winning is done.