25 Mar

How to Approach Keywords in 2015

Keywords, where are we at with the old SEO stalwart these days?

Well, they're still around that's for sure and you still definitely need them, for the foreseeable future anyway. But they're not what they used to be, their glory years as a status symbol are behind them.

In 2015, SEO is a much different landscape than it was five years ago. Google's 2011 Panda algorithm update, with its "would I trust this site with my credit card" approach to ranking, changed the game forever, hammering "low quality" and "thin sites". 2012's Penguin update was equally devastating, putting the final nail in the coffin of just about every SEO tactic that had gone before.

Don't get me wrong, you can still use keywords as you would have five or ten years ago – there's no law against it. Heck, you might even see some pretty good short-term results. But it won't last – Google will catch you, and when they do you're done for.

Today, you've got to implement a new, industry-focussed approach to keywords, which requires a different way of thinking.
Think like a search user 
In developing a keyword strategy that works, you've got to stop thinking like a business and start thinking a user.
For instance, if you were using a search engine to find out how to bake a cake, would you enter the word "cake" and sift through results to find what you need, or would you simply type "how to bake a cake"?
It's a no-brainer.
Here's what comes up when you search Google for 'cake':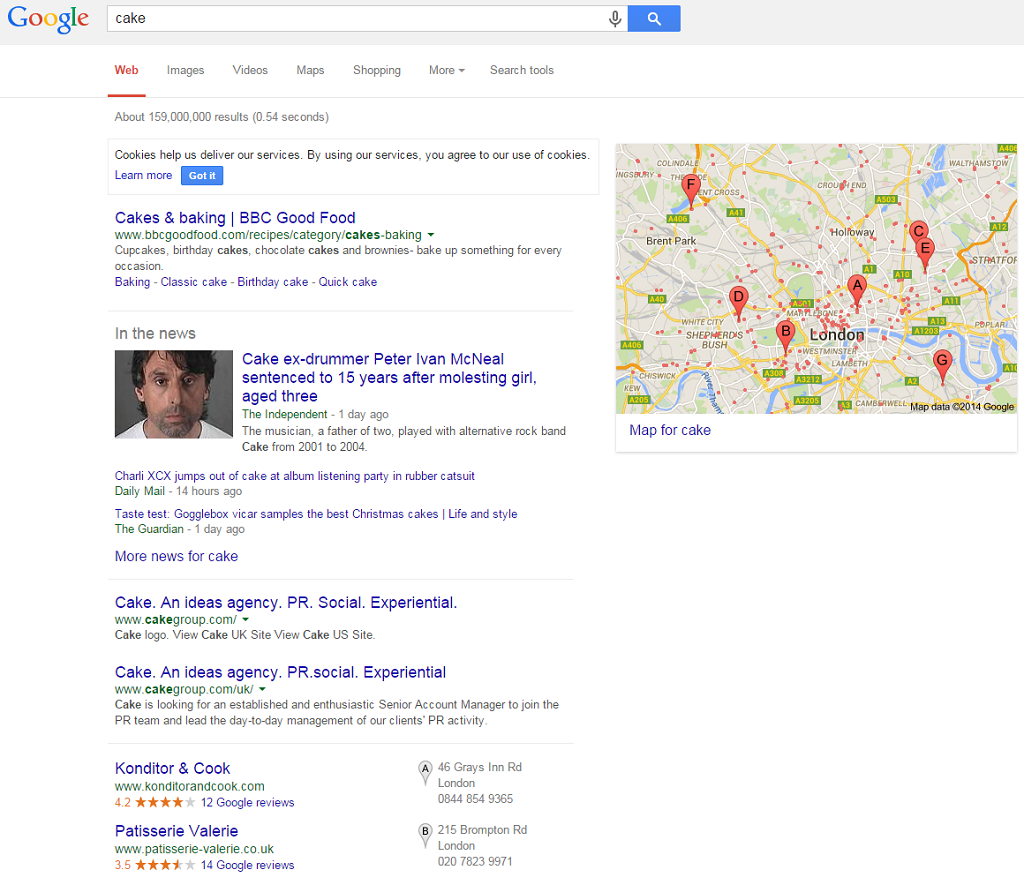 A good mixture of results and a great effort by Google to
try and cover all bases; unfortunately nothing's really related to what you're
looking for.
Now here's what comes up when you search for 'how to bake a cake':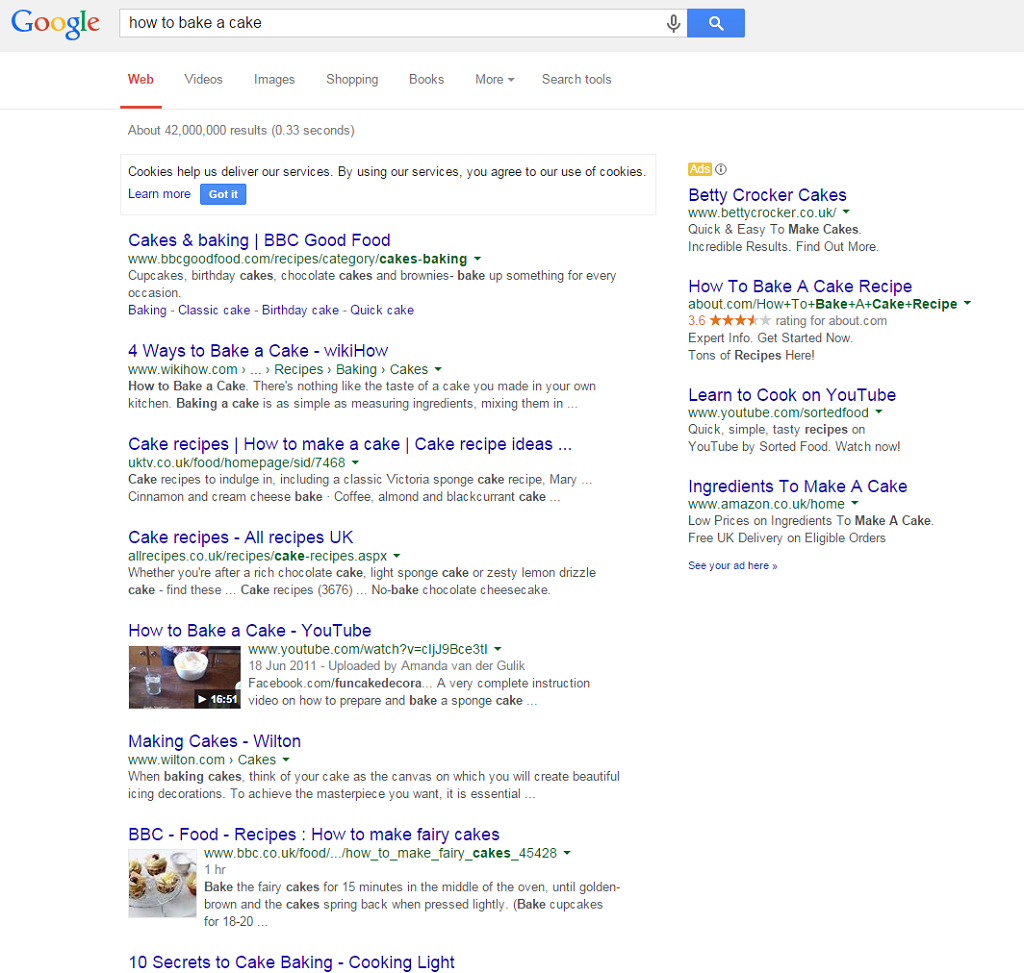 Much better.
Keyword planners do a good job of displaying closely related terms, but they aren't enough. Research needs to be more creative than that. Producing relevant content that people want to read will deliver many of the keywords you need to be using, but you should also be thinking about what words, phrases and sentences, people would use to find your products.
While we're on the subject of this user-focussed approach, you should be considering location too. With mobile usage outpacing desktop more people are searching for products and services on the move, in a specific area. Therefore, if you've got brick-and-mortar premises, you'll probably want to include location as part of your keyword strategy.
Focus on long tail, conversational keywords
As Google continues to move towards its goal of becoming a semantic search engine (exploring the relationship between words and understanding what they mean), conversational keywords will become increasingly influential. Google wants to be able to answer questions and your keywords should do the same. This too is part of the whole "thinking like a user" thing.
In most markets, ranking for keywords is particularly tough – there's simply too much competition from companies with much larger marketing budgets than yours. For example, trying to ethically (i.e. not partaking in the SEO dark arts) rank for a keyword like 'iPhone' would be like trying to teach a fish to climb a tree.
The best way for you to rank is to look towards longer, more specific search terms that are less common and therefore less competitive. Trying to rank for 'iPhone' would pit you up against major retailers selling the device and major news and tech sites writing about the device, when your service might have nothing to do with either.
Say you wanted to target iPhones because you have a service that fixes or jailbreaks them. In this case, you'd be much better off using long-tail keywords that provide information, for example:
• "What's wrong with my iPhone?"; or
• "How to jailbreak an iPhone 5".
The more specific you can be and the more conversational your keywords are, the better the odds of ranking. Moreover, because they're so detailed and niche targeted, there's a greater likelihood that key terms will convert.
Long-tail keywords aren't going to bring in huge search volumes, but they offer a much greater chance of breaking into the top 10, so long as you keep them varied and relevant to your niche.
Check out the competition
Snooping around high ranking competitor websites is a good way to see what sort of keywords work best and is definitely something you should be doing. You need to work out what you're up against so that you can evaluate your own opportunities. So, whenever you stumble upon a competitor in the top 10-20 search results, take the time to check out their content, on-page SEO, backlinks, domain authority and social media presence to see what is and isn't working for them.
Keywords still have a big part to play in any successful SEO campaign, you just need to make sure you're up on the latest trends; otherwise Google will trip you up.
If you're embarking on a new strategy for the New Year, get in touch and we'll help you nail those keywords, 2K15-style.