28 May

Content Marketing: Why Being Seen is the Best Way to be Heard

In 2015, visual content is where it's at. Although you reading this post about how video, image
and infographic content is blowing up means that there's still a place in the
content marketing game for word slingers like myself, this year you're probably
going to be spending more time looking, seeing and hearing.

This isn't some radical content marketing prediction that's
going to redefine the game this year – I ain't no Rand Fishkin. What I'm saying
is obvious; science proves it and our habits reinforce it.

The science:

The habits:

Visuals are already a big deal, they have been since 2012.
This year, though, they're going to be huge and you need to get involved.

As much I'd like to push the benefits of written content
down your throat (I will do this at some point), I can't argue with the facts –
visual content is better than text, especially where brand promotion is
concerned.
Content that Works
So visuals are leading the way in content marketing and you're ready to
throw some money at them. What sort of eye candy should you be pushing?
Social media holds the answers. Take a look at your
Facebook and Twitter feeds; which posts have the most likes, shares, retweets
and comments? Without even having looked at your social accounts, I can
tell you with the upmost confidence that images, memes, and videos – especially
those of 30-seconds or less – are the most popular. No standard text status
update comes close.
This is the type of content you need to put your weight
behind.
Memes
By definition a meme is "an activity, concept, catchphrase
or piece of media which spreads, often as mimicry, from person to person via
the Internet." Apparently they may take the form of images, hyperlinks, videos,
pictures, websites or hashtags, but the only type you'll really be using are the
ones that look like this: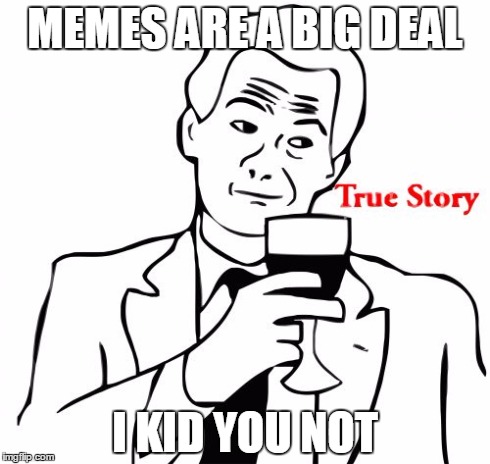 A popular, yet slightly weird, image with some humorous, but
relevant text.
People love memes, they get clicks and are primed for
sharing. Combine with some choice hashtags and you're laughing.
Images
Pinterest and Tumblr were the fastest
growing social platforms last year, with active users increasing by 110%
and 120% respectively. Worth noting is that these sites are where all the cool
kids hangout too – 70% of users on each are aged 16-34.
Pinterest is all images and 50% of posts on Tumblr are
photos. Whether you're snapping selfies around the office or sharing images of
new products, people like to browse through good photos. You've got to be
creative and original with your posts though; nobody wants to know about your
latest preference for a rocket salad lunch five days a week.
Oh and let's not forget about Instagram – there are more
active users there than Twitter – 300 million vs. 284 million, not
that the latter's co-founder could give a s**t.
If the under 25 audience is your demographic, you probably
want to consider SnapChat – for photos and videos. Brand adoption is still in
its infancy, but with 71% of
600 million monthly active users in their teens or early twenties there is
definite potential. Besides you only ever have to bother someone for a few
seconds.
Videos
Videos are a no brainer really. 85% of online users visit
YouTube every month to watch 6 billion hours of video. If you haven't already,
now's the time to make the most of that free YouTube account you got when you
signed up for "One account. All of Google."
Company introductions, product reviews, instructional
videos, videos of your dog driving the company car, whatever – they'll always
be someone interested in your videos, providing you know what you're doing.
Check out this article on how to make sure people watch your videos.
YouTube should be the main focus of any video marketing
campaign, but don't discount Vimeo or DailyMotion, both have active monthly
users in the millions. Definitely don't ignore the latest obsession with Vine
either. Six-second videos on this platform are viral gold on social media. Take
a look at the sort of numbers these guys
are doing, mostly for doing dumb stuff.
Infographics
Infographics are arguably the greatest alternative to stand
text posts. If you've got some facts and stats that you think people would be
interested in, a fun, creative infographic, gifographic or, if you're feeling
particularly fancy, an animated infographic, is a great way to engage them.
Look at it this way: would you rather read a page of bullet-point stats a la me
at the top of this post or consume info like this?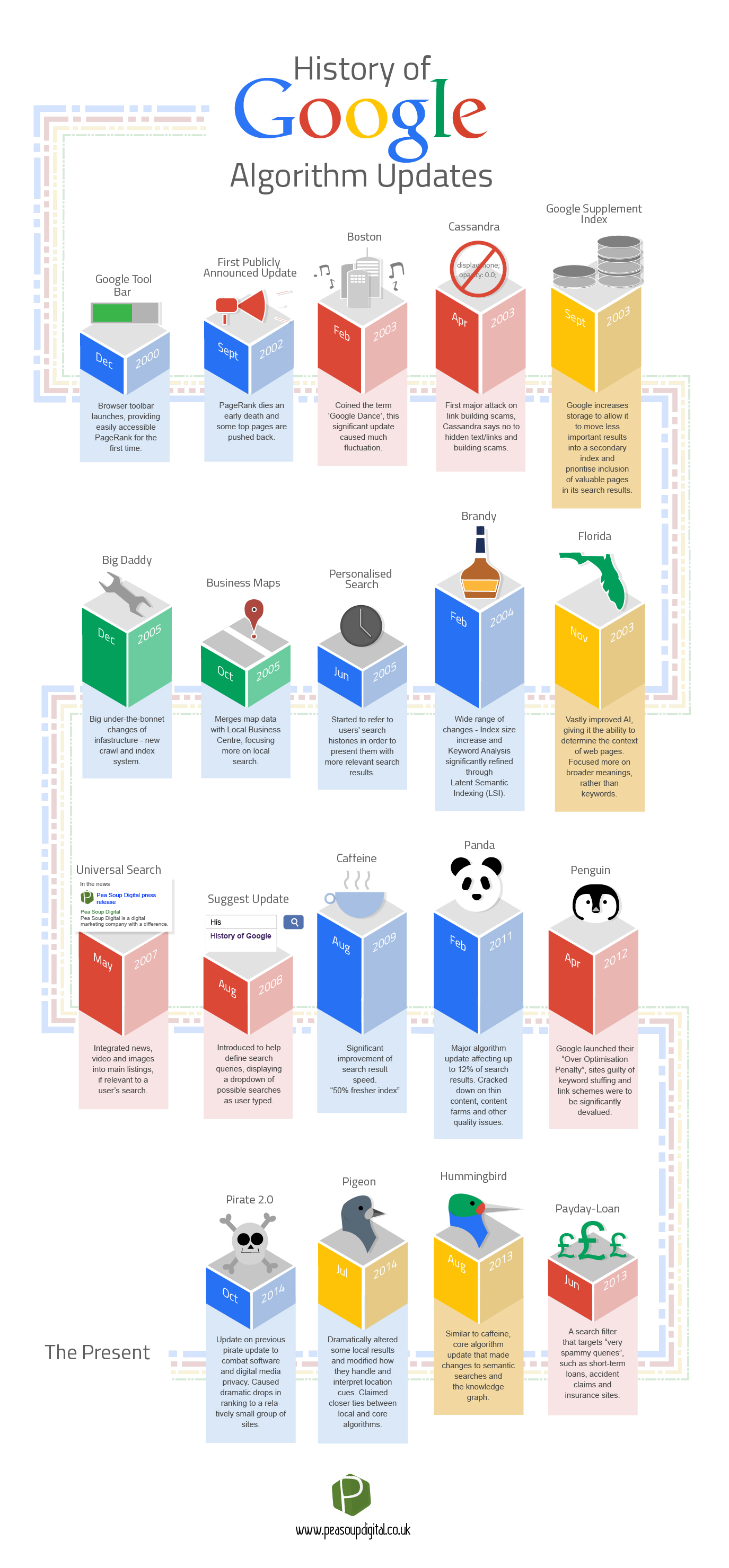 Or this:
Or this:
:
No contest really is it?
Slides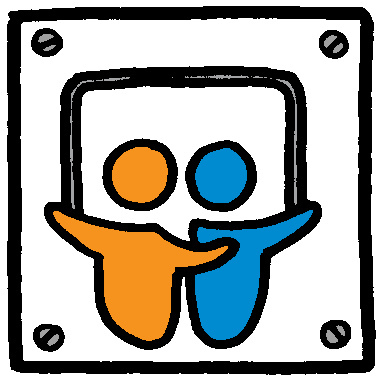 SlideShare has been
around for a while with little fanfare and few decent presentations, but things
have been on the up since it was purchased by LinkedIn back in 2012. The site
is currently averaging more than 60 million unique visitors a month and receives
more traffic from business owners than Facebook, Twitter, YouTube and LinkedIn.
If you're in the B2B game, a good SlideShare could be excellent for business. The
great thing about this platform is that you don't necessarily need to focus on
consistently producing great content. Old content that you've previously used
for blogs, articles or eBooks can easily be repackaged and promoted as new. If
you use Reddit, you'll know just how beneficial this can be.
Memes, videos, images, slides – if your content can be seen
and heard (and good, of course) you can expect great things from your content marketing, now and for the foreseeable future.
Go forth and create a visual feast! And if you need any
help, our design and video productions teams are always here to help.