17 Feb

10 Ways to Make Sure Your Content Doesn't Suck

 

 

Content is king…and we're going to stop right there.

Time for ways to make sure your content doesn't suck lesson
one: avoid clichés.

You already know content is king – everyone that's ever
even thought about creating content for the Web knows it too. It's impossible
not to know, 99% of SEO writers feel the need to bash you on the head with it
every chance they get. Aside from the old gem "SEO is dead", "content is king" is
the most overused line in the history of online marketing. I've used it to make a
point, but it won't be happening again. You'll have clichés in your own line of
work that you can't bear – don't use them.

Right, on with the post. Good content, why do you need it?
Because…

·
readers are busy people and they haven't got
time to waste on rubbish.

·
Google does everything it can to please readers
and won't tolerate rubbish.

·
93% of online experiences start at a search
engine and no one will be able to find your site if it hasn't got any content.

·
the future of your business depends on it.

Content that sucks isn't an option; here are ten ways to
make sure it doesn't (call that cliché one a bonus).
1. Think for yourself
Remember when your Mum used to question your judgement by
saying: "if Jimmy jumped off a cliff, would you do it?"; thereby nullifying any
attempt by you to justify the decision to copy your idiotic friend? This was
probably one of the earliest lessons you had in why it pays to think for
yourself.
Copying content is never good, because if Jimmy does decide
to jump off that cliff you'll go with him. There are two ways you can copy:
outright steal someone else's work and face the consequences of a Google Penalty; or rip off
someone else's idea and join the rat race with thousands of others writing
about the same thing in the same way.
Do neither.
2. Work on your headlines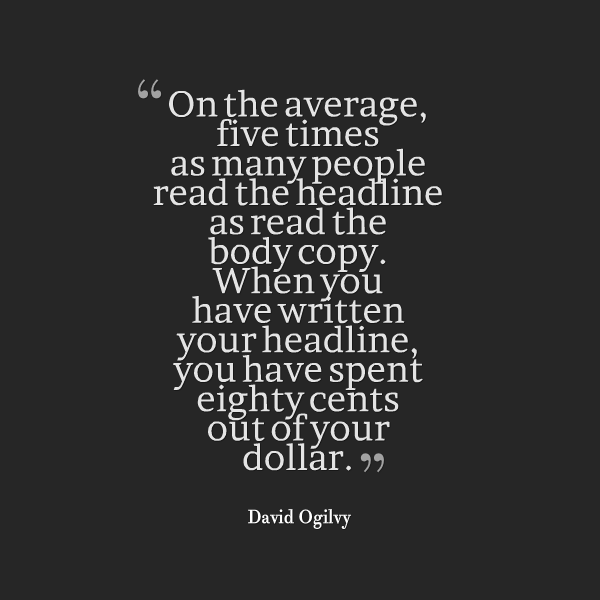 Would you be reading this right now if you didn't like the
headline? Probably not.
On average, 8 out of 10 people don't
read past the headline. Call it fickle, but those are the facts and you
can't afford to ignore them.
Your headlines need to be better than the body of your content,
as do your subheadings. There's this thing online called skimming; you
probably do it yourself – where you browse through an article picking out certain
appealing chunks of text. Good subheadings, like the numbered list you're reading right
now, draw the reader's attention to these chunks.
A strong headline needs to tick a few boxes. It must be
specific, valuable, entertaining, unique and urgent in its delivery, as well as
search-friendly – ideally around seven words, less than 70 characters and
inclusive of your targeted keyword, although the character limit isn't something I've abided by here.
3. Play on emotions
If your headline is good enough for more than two people to
want to read past it, you need to keep them hooked. The way to do this – and
rack up social shares in the process – is to stir up emotion. If it's leads or
sales that you're after you'll probably want to stay clear of angering or
disgusting readers, but every other emotion is fair game so feel free to throw
in lashings of joy, surprise, anger, sadness and fear.
4. Stick to what you know
If your strengths lie in selling gadgets for a living,
you've got no business telling a farmer how to milk a cow – and your readers
have no interest in reading about it. There is no better way to boost your
authority and promote thought leadership than content, but only if people
believe in your message. Stick to what you know and people will respect you for
it.
5. Accuracy matters – fact!
So, you've written an original masterpiece about a subject
you're well-versed in and the headline is killer. Things are going well; social
shares are reaching record levels. But wait, what's that: "a bear ate Little
Red Riding Hood's grandma?" Er, I think you'll find it was a wolf.
I thought you knew
about this stuff?
Your content is a reflection of you, and your company; the
Web can put you down a hell of a lot quicker than it builds you up. Make sure
that every fact, statistic and quote can be verified and linked to reputable
sources.
6. People love visuals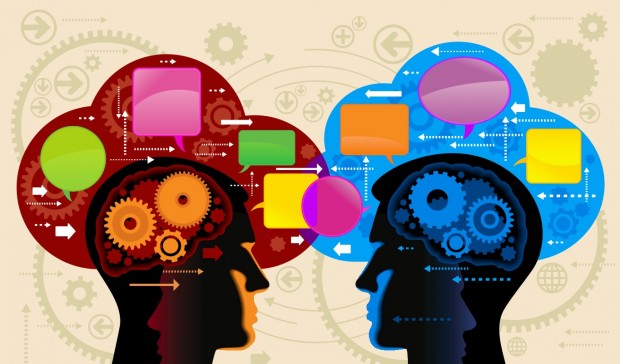 There's a well-known cliché about a picture being more
powerful than words that I'm not going to use, but visuals are brilliant and
you should include them in your content as much as possible. I could use this
point in the post to take you down a path of image and video content
enlightenment, but the stats highlight the benefits better than I ever could:
·
90% of information transmitted to the brain is
visual, and visuals are processed 60,000X faster in the brain than text. [Source]
·
94% more total views on average are attracted by
content containing compelling images than content without images. [Source]
·
Viewers spend 100% more time on pages with
videos on them. [Source]
·
In just over two years, infographic search
volumes have increased by over 800%. [Source]
·
40% of people will respond better to visual
information than plain text. [Source]
·
Posts with videos attract 3x more inbound links
than plain text posts. [Source]
There are plenty more stats where these came from, but you
get the point – visuals are a must.
7. Give the reader what they want
It's rare that people will stumble upon your content by
chance, particularly if you're dropping science on a niche topic. Readers will arrive
at your site because you're offering something they've been looking for. When
they get there you need to make sure you give them what they want, which is
informative, thought-provoking content that doesn't ramble on just to meet
specific word-count targets. Online readers don't have time for fluff – they
want fast answers that they can act upon.
8. Leave a lasting impression
Content shouldn't just make you giggle for a couple of
minutes and be forgotten about, it should stay embedded in bookmark
managers and Twitter timelines for eternity. People should remember your name and
content for the fact it helped them out in their time of need, and may well do
the same for their friends, followers and colleagues in the future. Leaving a
lasting impression is simply a matter of applying steps 1-7.
9. SEO isn't dead – use it
Online marketing hypochondriacs and cliché provocateurs may
have you believe otherwise, but SEO isn't dead and it never will be. SEO is
actually what makes content great. If you're producing quality stuff, Google
will market it for you. It will take a bit of keyword research and the correct
implementation, but work on optimising your blog posts and you'll reap the
rewards from old content for years to come.
10. Stay regular
One piece of content, no matter how exceptional, isn't
enough to build an empire. In order to really make your name as a publisher of
content that doesn't suck, you need to publish as often as possible – twice a
week minimum. Google loves fresh content and favours sites that put out new
stuff on a regular basis. If you can't do this, hire someone that can (preferably Pea Soup), but
whatever you do – WHATEVER YOU DO – don't let yourself get stale.